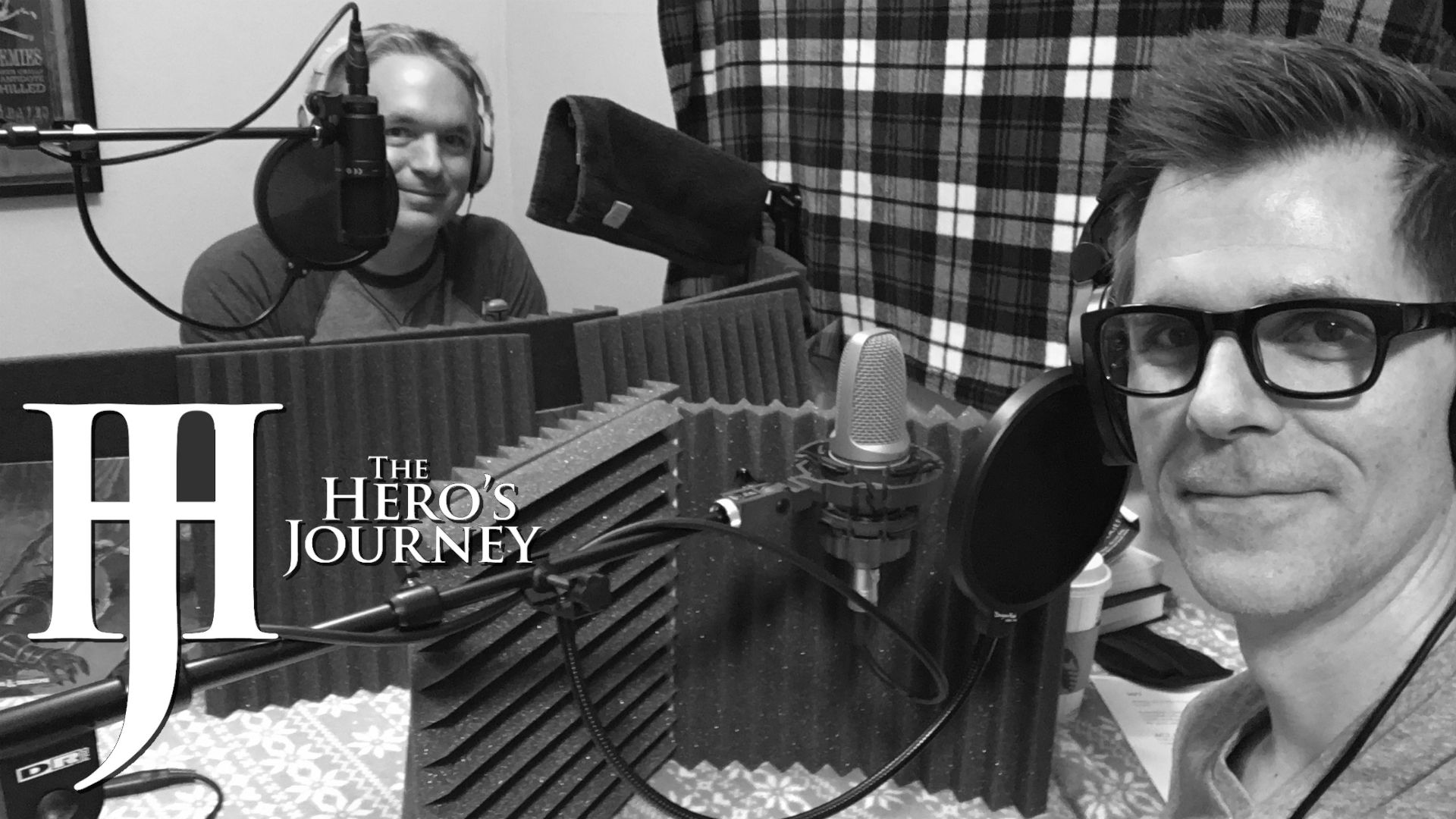 Call To Adventure
In this inaugural episode, hosts Jeff Garvin and Dan Zarzana introduce the concept of The Hero's Journey using examples from Star Wars and Harry Potter.
Show Notes & Links
San Fernando Brewing Company (Imperial Death Star Stout!)
Solid Walls Just Pretending by 7k
Star Wars Throne Room Scene Without Music
Corrections & Retractions:
Jeff spoke about Joseph Campbell in the present tense–but, in fact, he is no longer with us. He passed away on October 30, 1987, 30 years before this podcast was released. We miss him deeply.
Okay, technically Harry doesn't actually cast priori incantatem–it's just a magical side effect created by the collision of his spell with Voldem… You-Know-Who's.
Yes, Jeff totally intended to say "out of the belly's whale." It's a thing.
---
Jeff
Jeff Garvin is an author, musician, and actor. His debut novel, Symptoms of Being Human, is an ALA Best Fiction for Young Adults Selection, a Lambda Literary Award Finalist, and garnered starred reviews from Booklist and Publishers Weekly. Before becoming a novelist, Jeff acted on TV and toured as the lead singer of a rock band. He has a BFA in Film from Chapman University and lives in Southern California.
---