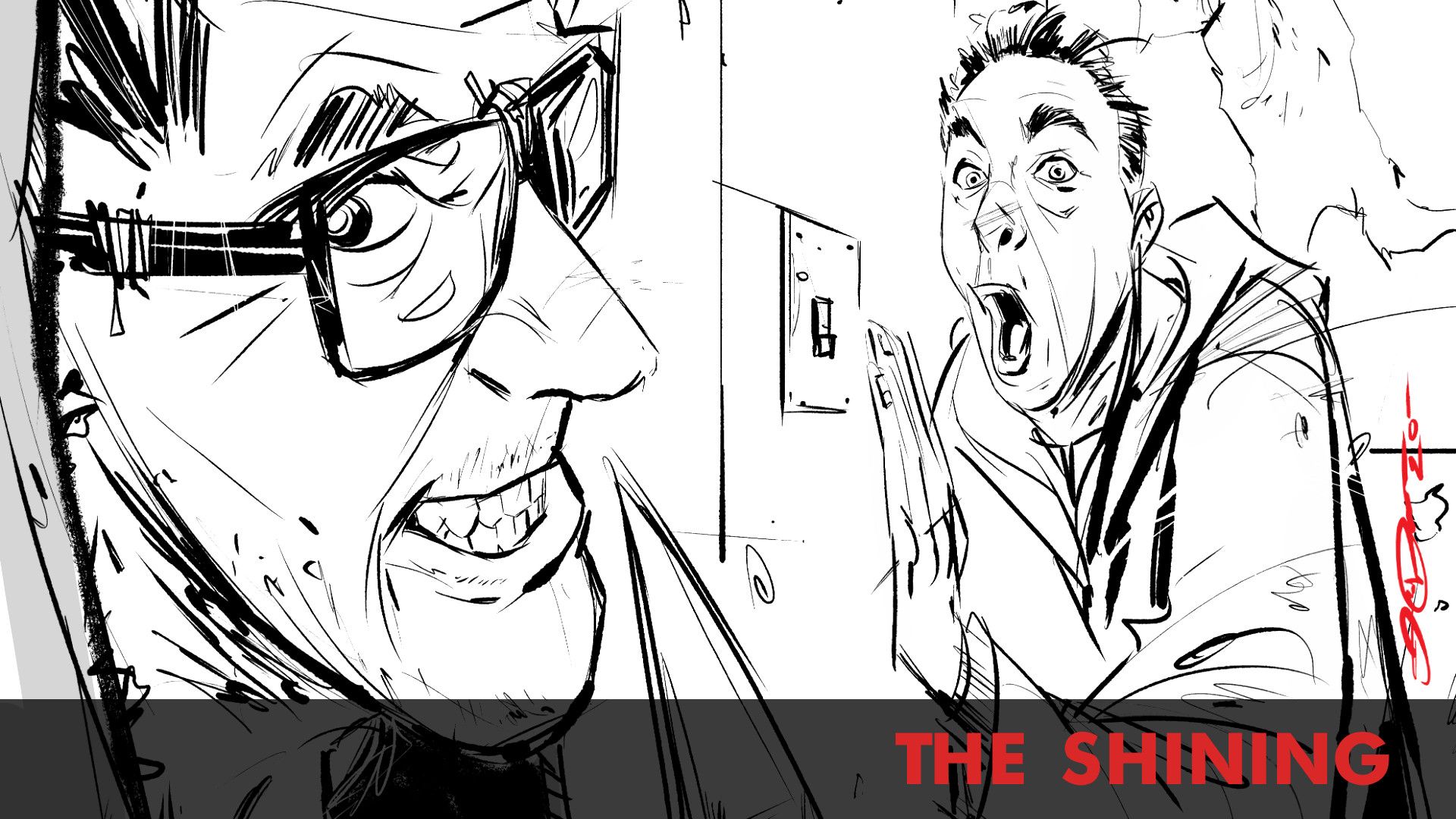 The Shining
Prep your typewriter, swipe the key to room 237, and give me bat, Wendy. Jeff and Dan are tapping into the King/Kubrick masterpiece, The Shining.
Elixirs
Jeff's Martini
2 1/2 ounces Tanqueray gin
1/2 ounce Martini & Rossi vermouth
Orange twist
Dan's Martini
2 ounces gin
1/2 ounce extra-dry vermouth
1/2 ounce brine from cocktail olives
Green cocktail olive
---
Jeff
Jeff Garvin is an author, musician, and actor. His debut novel, Symptoms of Being Human, is an ALA Best Fiction for Young Adults Selection, a Lambda Literary Award Finalist, and garnered starred reviews from Booklist and Publishers Weekly. Before becoming a novelist, Jeff acted on TV and toured as the lead singer of a rock band. He has a BFA in Film from Chapman University and lives in Southern California.
---